WIP 2 - MSA - 0011 S-Gundam MG
After three months of hiatus, I managed to be back on gunpla again...
So here's what I've done.
- sealing and removing seam lines (there's too many...)
- creating a joint connection for the TORSO and WAIST for better articulation.
TORSO
Instead of using the normal ball socket that I've bought. I've used my spare polycap, glad that it fitted. The ball joint I bought was so very stiff, and when I tried to turn my S for tension testing, the foundation was broken. So I remodeled it again, then use a metal tube and glued it to the polycap, and cover it plates.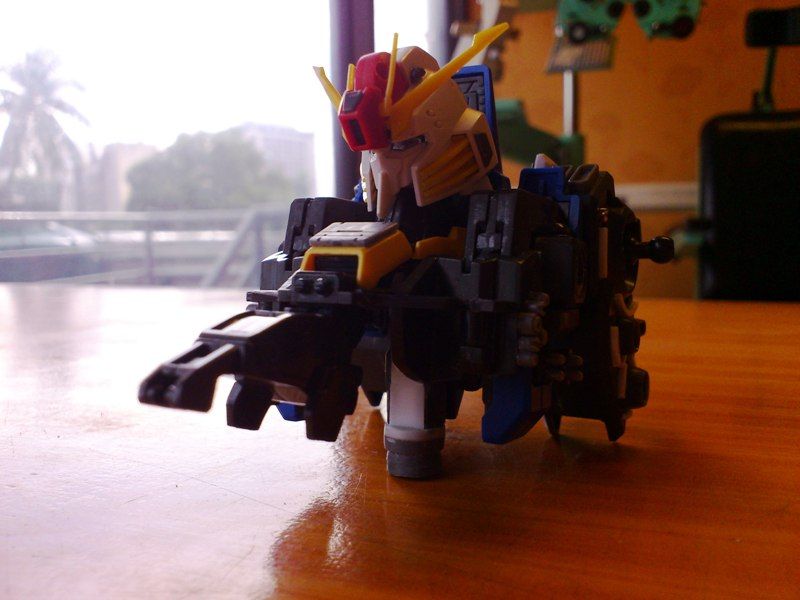 WAIST
There was a major modification done here, I've cut some parts, shaved some edges. Pardon me if I can't post the step by step process of it. Pardon me as well, if you guys cannot see clearly the joint, since it is clear. :)
WAIST + TORSO
Right now, it can go sideways, but not that much. But I'm happy on the result.
And right now I can post my S like this!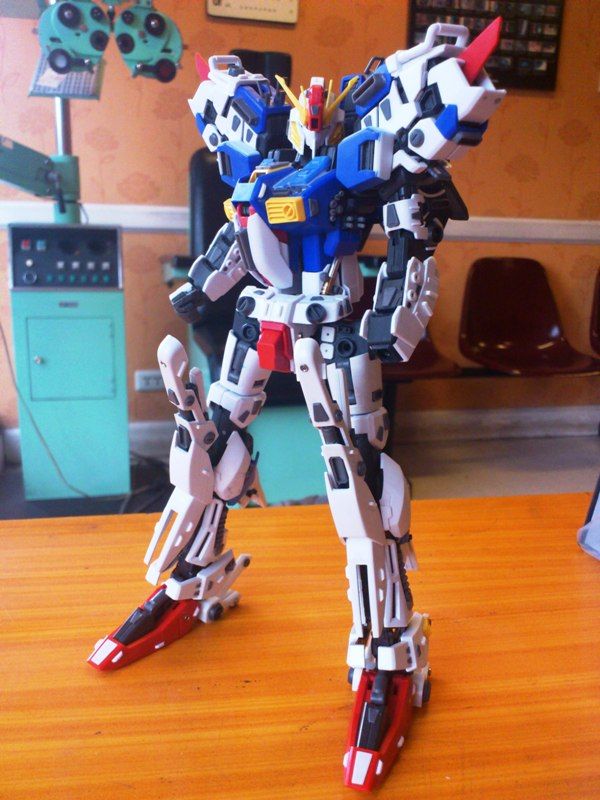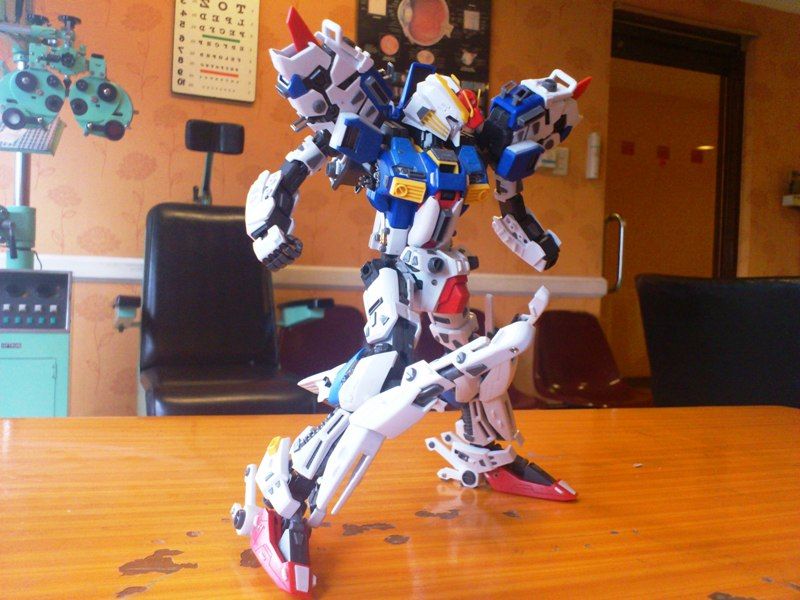 Anyway, that's all for now.... till my next update.... :)